February 17, 2021
Event
David Newman Spoke at the ABA's 2021 Virtual Corporate Counsel CLE Seminar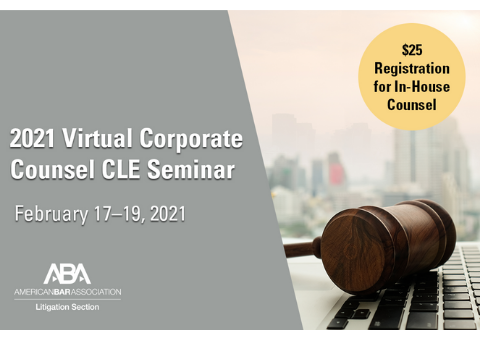 February 17, 2021
1:00 pm CST
Virtual Webinar
David Newman, Chair of Gould & Ratner's Intellectual Property practice, spoke at the ABA's 2021 Virtual Corporate Counsel CLE Seminar. This three-day event will take place Feb. 17–19, and will feature eight dynamic CLE programs and networking opportunities.
David's program, Best Practices for Corporate Counsel's Management and Oversight of Technical Expert Witnesses, took place on Feb. 17 at 1:30pm CST and focused on the role of corporate counsel in the selection, preparation, protection, management, use, and presentation of technical experts in legal proceedings. The panel also discussed opportunities for counsel to further corporate missions, rights, and obligations as well as counsel's ethical obligations in the technical expert context.
Please visit here to view the entire program brochure.