July 28, 2018
Event
Gould & Ratner Hosts the LEI Americas Regional Conference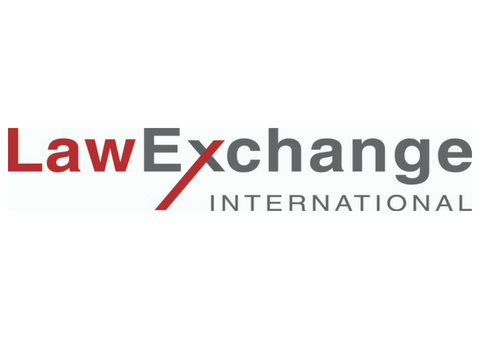 July 26, 2018
Chicago, IL
We had a great two-day Americas Regional Conference in Chicago last week, hosted by Gould & Ratner, with about 15 delegates in attendance.
First, during the morning of the conference, we hosted a pre-conference spectacular event – Barracuda Boardroom. This annual event hosted well over 100 venture capitalists, early stage companies, service providers, friends and 8 of out LEI delegates. We had a panel of three seasoned venture capitalists and three early stage companies, all six of whom are G&R clients. Great exchanges, conversation, networking and profile enhancing were well in abundance.
The LEI conference opened with an afternoon meeting at the offices of Gould & Ratner. We kicked off the meeting with a few of the members discussing significant recent developments that took place within their firms. Those firms included Gould & Ratner (USA – Chicago), Flynn O'Driscoll (Ireland), DiazIgareda (Mexico), Procopio (USA – San Diego), Loopstra Nixon (Canada), Phillips Lytle (USA – New York), Morse, Barnes-Brown & Pendleton (USA – Massachusetts) and Hutchison (USA – North Carolina). Our Brazilian firm, Lautenschlager, Romeiro e Iwamizu Advogados, was able to participate via conference call.
The conference then featured a presentation from Eli Boufis, Co-Founder and CEO of Driehaus Private Equity, and John Rompon, Founder/Managing Partner of Marjo Investments. They are leading US experts in the intersection of private equity and family offices. They discussed trends and opportunities in this important and well capitalized market. The afternoon concluded with a presentation by Bob Meltzer, Founder and CEO of Lawyer Exchange, Inc. (yes, that is the correct name!), on his innovative new platform that connects law firms and project lawyers. If successful, this platform would disintermediate the law industry by allowing law firms to avoid traditional headhunters or placement firms.
Thursday was capped off with cocktails and a sumptuous dinner at one of Chicago's top restaurants – Travelle Kitchen + Bar at the Langham Hotel in Chicago. The only thing somewhat equaling the wonderful food, conversation, company and venue was the spectacular view of the Chicago River and its new Riverwalk.
Following breakfast on Friday morning, we continued with member firm updates, followed by a presentation by David Newman, Partner and Chair of Gould & Ratner's Intellectual Property practice. David explained his novel and patented approach to resolving two of the thorniest, costly and contentious issues in U.S. patent law: (1) proving damages in patent cases and (2) resolving disputes quickly. We would be happy to send you David's slides or connect you to him for more details.
Our final presenter certainly provoked some lively discussion: John Kaplan, Co-Founder, President and Managing Partner of Force Management. He provided ideas for enabling elite organizations align their sales, marketing, technology and other segments to build a world-class business. John is recognized nationally as a skilled and dynamic speaker and certainly stimulated discussion.
Before adjourning for lunch and concluding the Americas Regional Conference, the Americas Regional group discussed 20 plus ideas to make LEI better and more appealing to members. These ideas included elevating the Secretary role in the post-Lewis Isaacs era, to many different ideas for members to work better together, to involving more younger members to rekindling specific industry groups and even possibly holding mini regional meetings at each conference.
Conversation and participation was robust and nearly universal. All attendees, with all due modesty, extolled the diverse range of topics from professional development, to understanding different client and financing perspectives, to revolutionizing the law industry, to specific and concrete ideas to improving LEI. Perhaps the only more impressive element was the excellent Chicago weather and hospitality! We are already looking forward to the next Americas meeting.